One for all
and all for IT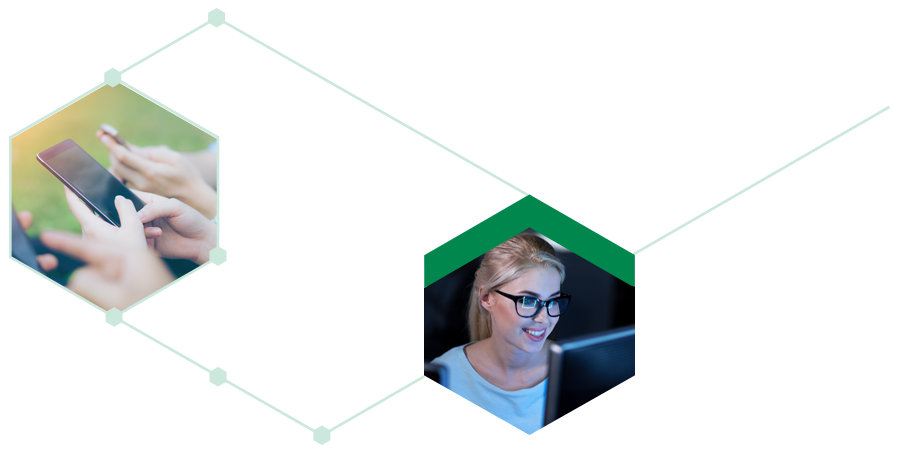 Cyber addiction
What is cyber addiction?
Cyber addiction or Internet addiction is defined as the use of online technologies or communications that leads to difficulties for the individual. Internet addiction brings about a feeling of distress as well as psychological, social or professional problems (Caplan, 2002; Young, 1998, 2004).
The Internet, video games, cell phones, social networks and more all play a role. Cyber addiction is one of the biggest health issues of the 21st century, and can lead to symptoms of anxiety, depression and isolation.
Partnership with Fondation Le Grand Chemin
Since 2018, the IT caisse has been working with Fondation Le Grand Chemin to help fight cyber addiction, in an effort to improve and empower our relationship with technology.
Located in Quebec City, Montreal and St-Celestin (near Trois-Rivieres), Le Grand Chemin is a non-profit organization providing free services to teenagers aged 12 to 17 who have developed, or are in the process of developing a drug, gambling or cyber addiction.
The organization's services are aimed at providing teens and their parents with information, identification and detection tools as well as treatment services for cyber addiction. Since 2014, Le Grand Chemin has been, and continues to be, the only organization in Quebec to provide housing for teens with cyber addiction issues.
Supporting and promoting women in IT
In the IT sector, women are in the minority. They are also often faced with obstacles when it comes to career opportunities and equal pay.
While women represent more than half of students in Quebec, only 13 percent* of women enrol in STEM (Science, Technology, Engineering and Mathematics) programs compared to 35.1 percent of men. In the workforce, only 20 percent* of professionals in the IT sector are women. And when it comes to decision-making roles, the numbers are even lower.
Sadly, few measures are put in place to advance the position of women in the IT sector. Only 2 percent* of IT companies have adopted measures to help women move up. Clearly, there is still a lot of work to do to both attract women to the IT sector and to give them the opportunities to prosper.
That's why we're committed to supporting initiatives that promote female employability in IT. We believe training, entrepreneurial support and raising awareness can all lead to women securing their rightful place in the industry.
(*Statistics Canada labour force survey, 2016)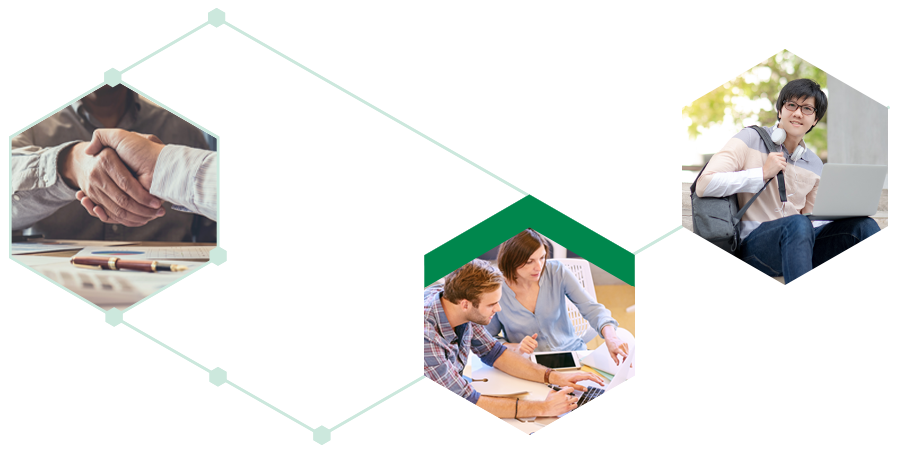 Donations  
Every time an account is opened at the IT caisse, we donate $25 to the cause of your choice: to fight cyber addiction alongside Fondation Le Grand Chemin, or to support initiatives working to advance the position of women in the IT workforce.   
The caisse is also committed to giving back to the community throughout the year. In 2018, we awarded $47,806 in donations and sponsorships.
Got a project in mind? We want to hear from you!
Community Development Fund
 The Community Development Fund (CDF) supports projects that empower social, economic or financial innovations that contribute to the sustainable and supportive development of communities in the medium and long term.
We understand the everyday challenges and issues our members face. We are sensitive to your needs and concerns, and we're proactive in supporting you.
That's why the IT caisse will donate $39,000 this year to the Community Development Fund.
If you have a project in mind, don't hesitate to reach out.
Scholarships
We award $6,000 in scholarships every year to support education in the IT sector. Exclusively for IT students, our scholarships cover CEGEPs, colleges and universities all across Quebec. Follow our News section for dates and conditions.