Desjardins Caisse Des Technologies and AIoT Canada are delighted to invite you to our next webinar entitled:
Changing Market: Winning Strategies for AI & IoT Companies
This webinar takes place on September 29 at noon, and follows on from the June 13 panel on financing and consolidation prospects for AI and IoT companies. Don't forget to register and join the conversation with our experts!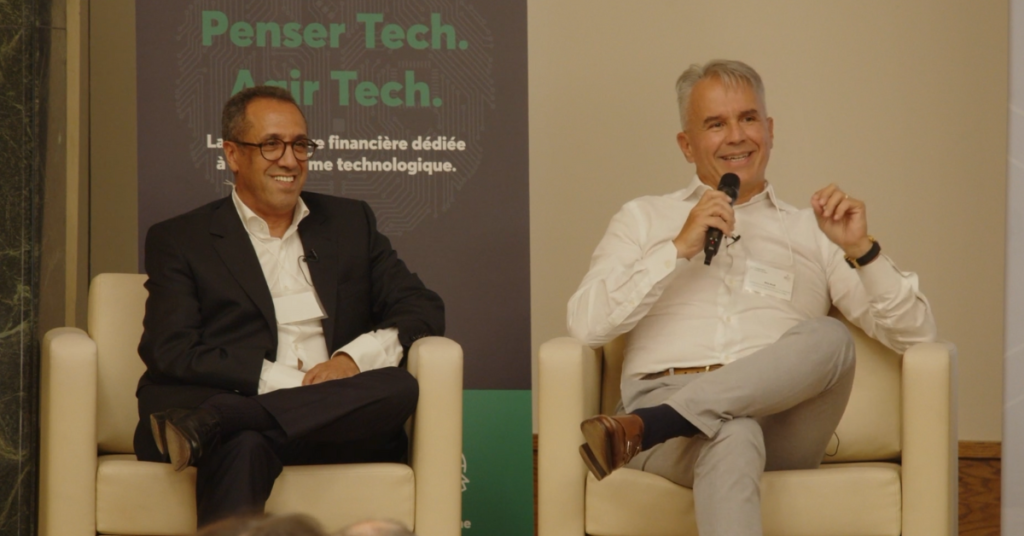 Setting the stage
Economic uncertainty, inflation rates and the outlook for economic growth are all factors influencing investors and investment in a technology sector undergoing rapid transformation.
Cautious investors
There's no denying that investor behavior has changed considerably in recent months. Whereas there used to be a marked increase in enthusiasm and investment in AI and IoT startups, we're now seeing a decrease in investment. This trend is particularly worrying for these industries. The main challenge we face is that valuing companies in the AI and IoT field is becoming increasingly complex. Even if financing remains plentiful, investors are no longer willing to take reckless risks with no clear prospect of profit. Companies active in these fields need to rethink their business models and develop innovative strategies to attract investment.
Valorization solutions
However, it is essential to note that, despite these challenges, significant opportunities remain, particularly in the area of mergers and acquisitions. This approach can enable companies to consolidate their market positions and capitalize on synergies, which can be an effective way of attracting value-adding investment.
In this webinar, join Mr. Nick Nardi, expert in mergers & acquisitions in the IoT and AI sector, Dr. Samir Mounir, expert in financing innovative companies, and Director of Business and Market Development at Desjardins Caisse des Technologies, as well as Eric Janosz, co-founder of AIoT Canada and expert in cybersecurity. They will bring their expertise to bear in a lunch & learn format, to clarify and identify the strategies you need to put in place to improve and sustain the value of your company, and attract value-added investment. This webinar promises to be a valuable opportunity to update market knowledge and discuss crucial strategies for positioning and financing in the AI and IoT sectors. By following the advice and insights of these experts, companies can look forward to improving their valuation and attracting strategic investments that will contribute to their long-term success.
Panelists and moderator
Nick Nardi – panelist
Senior executive in the technology sector.
M&A expert in the IoT sector.
Significant experience in venture capital.
Currently partner at WTA, an M&A consulting firm.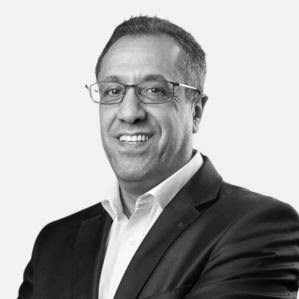 Samir Mounir, Ph.D, MBA – panelist
Serial entrepreneur with over 30 years' experience.
Innovation expert with significant venture capital experience.
Sits on various boards and advisory committees in the tech and innovation sector.
Active and recognized mentor in the technology ecosystem.
Currently Tech & Innovation Business Development Manager for Desjardins Caisse des Technologies.
Eric Janosz – modérateur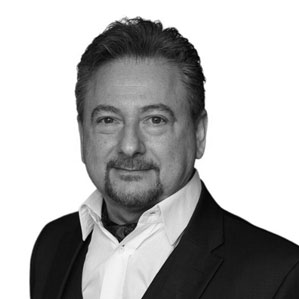 Co-founder and Vice-President of AIoT Canada
Expert in cybersecurity
Over 20 years' experience promoting M2M, IoT, IIoT and digital transformation solutions to businesses.
Communicator who inspires trust and facilitates dialogue
With such experts on board, the panel is destined to be rich in added value.