Preventing strokes is no easy task. Yet it's a major challenge that Plakk Inc. is tackling head-on with a mission to transform cardiovascular care through AI and precision medicine.
Last spring, we were not surprised to see Plakk on the stage of the OSEntreprendre regional gala.
"The first things we look at before committing to a technology startup are the entrepreneurs, the technology and the positioning in the industry. Plakk had it all," said Dr. Samir Mounir, Director of Business Development & Commercial at the Caisse des technologies de l'information and Chief Mentor for the Réseau Mentorat.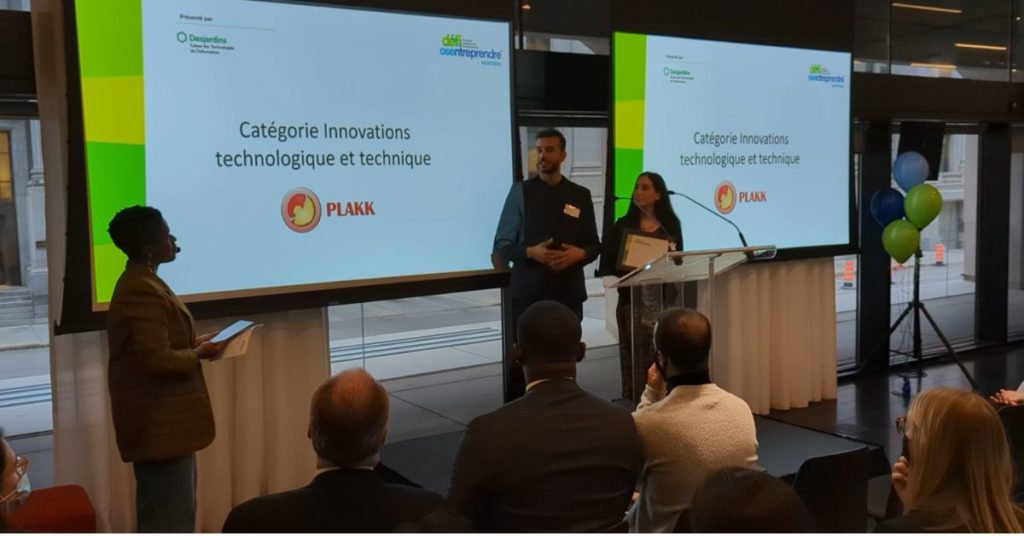 Support at the core of success
Dr. Samir Mounir is an important player in the technological / innovation ecosystem in Quebec.
Indeed, his impressive resume makes him a reference for technology and biotech / Pharma companies looking to break into the technology ecosystem and take their business to the next level. He has strong management, negotiation and financing skills, with a track record of commercial and scientific achievements. He also has an extensive network of contacts in the technology, biotech/pharma, scientific and venture capital communities.
As Business Development Manager at the Caisse Desjardins des Technologies de l'information, Dr. Mounir is responsible for ensuring, among other things, the implementation of appropriate support for our member companies.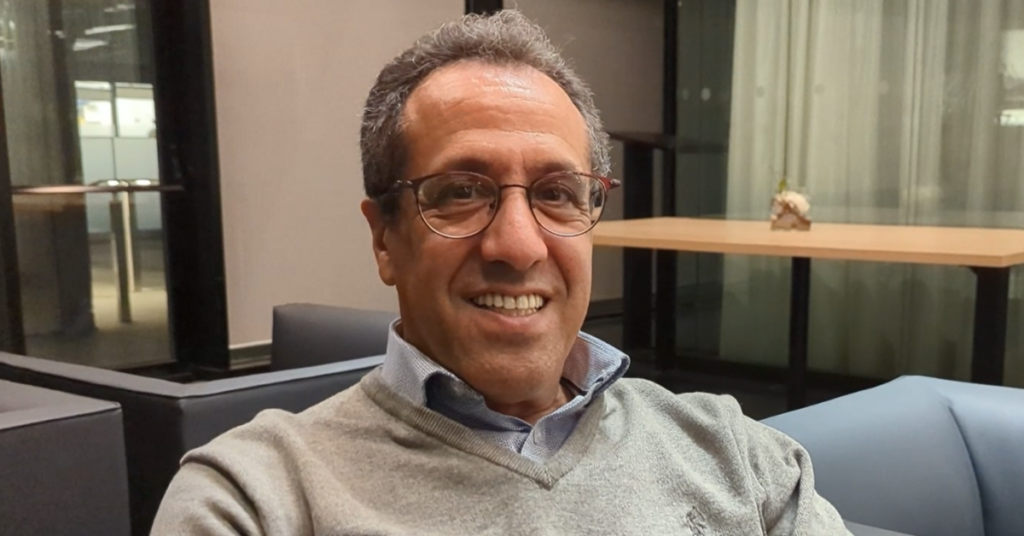 Dr. Samir Mounir in brief:
Over 14 years of experience in the life sciences industry (pharmaceutical and biotechnology).
Over 10 years of experience in the financing and venture capital industry
Served on several boards and committees and currently on the board of AIoT Canada
Financing: Technology, AI, IoT, healthcare, healthtech, innovation.
Managed and executed private placements in healthcare companies.
Visionary, strategic with significant experience in operations, management, all areas of corporate investment, drug discovery and clinical development.
Negotiated and closed financings with multiple partners and venture capitalists.
Successfully coordinated and managed the simultaneous development of multiple projects.
Created initiatives to promote and ensure the economic development of the city of Laval by attracting investments.
Organized a Gala of Recognition in honor of the Biotech City's builders, coinciding with a Scientific and Business Symposium featuring conferences on the latest innovations in the life sciences.
Contributed to the establishment of more than five (5) biotechnology companies in Laval.
Member of the funding committee of the Natural Sciences and Engineering Research Council of Canada
Chief mentor for the Mentoring Network
To learn more about Dr. Samir Mounir's background, watch the interview recorded during the OSEntreprendre gala in spring 2022.
How to become a corporate member of the Caisse Desjardins des Technologies?
The Caisse Desjardins des Technologies de l'information specializes in technology companies, including startups. Business mentoring and strategic coaching are at the very heart of our interventions to ensure the success of our member companies.
Do you have a technology company and would like to benefit from personalized support? Become a member of the Caisse Desjardins des Technologies today by opening a business account via the button below. 👇👇🏻👇🏿